Gourmet Chinese takeaway in Pinner
The Peking Garden serving great food to the Pinner, Northwood, Ruislip, Harrow and surrounding areas. 
FINEST INGREDIENTS
We source and use the finest ingredients to prepare freshly cooked food in our open plan kitchen. Eating is believing!
EXCEPTIONAL SERVICE
Do you have a special request or dietary restrictions? Don't hesitate to contact us and we will do our best to cater to your individual needs.
PARTIES AND CELEBRATIONS
Throwing a party? Our team is dedicated to making your party a once-in-a-lifetime experience. Please contact us to arrange for our expert chefs to prepare a gourmet meal at your desired location.
HALAL CUSTOMERS
We are thrilled to announce that The Peking Garden, Pinner, now proudly caters for our Halal customers.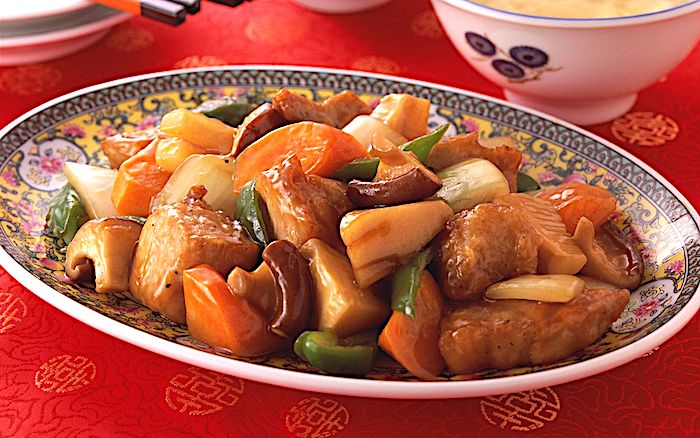 Tender strips of beef with a crispy spicy coating that leaves a sweet aftertaste. Our mix of Chinese spices gives it a piquant flavour which our customers love. 
A favourite traditional Chinese dish of pan fried noodles with stir fried vegetables and thinly sliced pieces of chicken tossed in a delicious authentic sauce. 
Bite-sized pieces of deliciously crispy batter-coated fish tossed in sweet and sour sauce with pieces of cooked vegetables.
Stir Fried Mixed Vegetables
Crunchy mixed vegetable with a sweet, savoury flavour seasonings. A great accompaniment either to a meat or seafood or as part of a vegetarian diet. 
ALLERGENS: Whilst we take great care preparing the food to avoid any allergens we cannot guarantee that ingredients we buy do not contain allergens. If your allergies are at a moderate level please let us know in the comments box and we will do our best to avoid putting in ingredients that will cause you an allergic reaction. If you Allergy is of a serious nature please do not order from us as we value your health.
What Our Customers Are Saying…

"Excellent Chines Take Away"
"Excellent Chinese Take Away. Great Food, good portions, not expensive and lovely staff. Does delivery too!"
Britt Wolff

"The Service Was Excellent"
"The service was excellent. Extremely polite and helpful on the phone and delivery. The food was delicious and there was great value for money – very generous portions which didn't skimp on any ingredients or flavour. I will definitely order from here again."
Jessica Papanikolaou

"Excellent food! The dishes were tasty and portion size more than adequate. Have eaten at the Northwood restaurant, so this definitely matches our expectations. Will definitely order again."
Aloysius
Order Online, by Phone or Via Our App!
OUR OPENING HOURS
Sun/Mon/Wed/Thurs: 5pm – 9.30pm
Fri/Sat: 12pm – 2.30pm & 5pm – 10.30pm
Tues: Closed

ORDER BY PHONE
020 8866 8848 / 020 8868 4008
OUR ADDRESS: 199 Marsh Rd, Pinner, HA5 5NE.
Click here for Google Map (opens in new tab/window)

ORDER ONLINE
To order online, please go to our dedicated 'Order Page' HERE!
DOWNLOAD OUR APP FOR CONVENIENT ORDERING
Click the appropriate image below to download The Peking Garden App.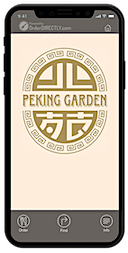 SUN/MON/WED/THURS
5:00pm – 9:30pm

FRI – SAT
12:00pm – 2:30pm
5:00pm – 10:30pm

Please let us know if you have any questions or require further information!